LOVE IN GREEN COLLECTION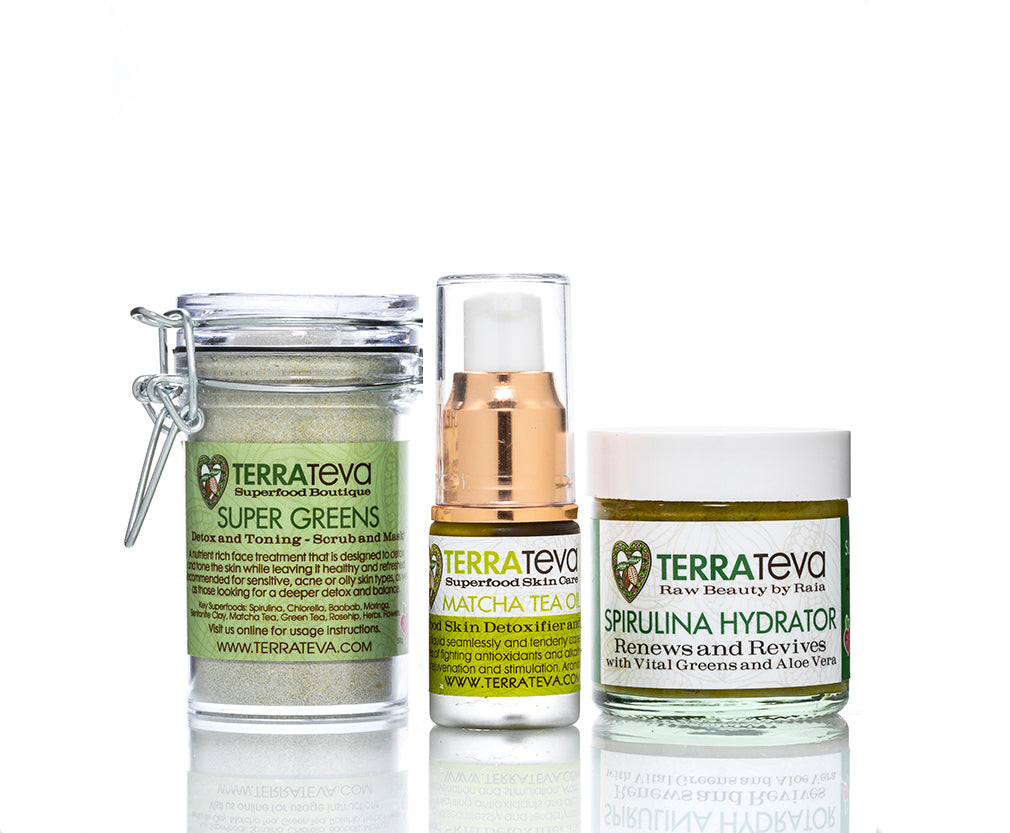 A green shake for your skin. Vibrant life giving nutrients for a super balanced complexion that is as natural as you.
Originally we created this kit for sensitive and combination skin, but over time we have seen that these products have become a favorite for everyone. This kit is recommended for those looking for a light non-greasy facial cream and nutrient rich facial care.

Kit Contains Full Sizes of Our Most Popular Green Products
A deep cleansing facial mask and exfoliant in one that is enriched with essential vitamins, minerals, phytonutrients, essential fatty and amino acids that help to give life back to the skin by cleansing and detoxifying deeply.
A super antioxidant Serum that contains an abundant array from the Berry family.
Get rejuvenated and soothed with oils of Acai, Goji, Raspberry, Blackberry, Blueberry and a blend of Meadowfoam Seed oil, Matcha Tea and Hemp. This combination with lift and smooth your complexion while giving it new life.

Facial Smoothie Gel with Vital Greens and Aloe Vera. A silkiest all natural moisturizer to impart a dewy glow while it cools, soothes and hydrates the skin.